Daily life: household, doctor, and obligation to report
Asylum seekers do their housework just like all Dutch people. They clean their accommodation themselves, do groceries, and cook their meals. Each week they receive money for food and clothing. 
They also take their children to school. And if they have to be outside the reception centre for appointments, they can take their children up to the age of 4 to kindergarten in or outside the reception centre.
Just like everyone, asylum seekers go to the GP, midwife, or hospital. In every reception centre, a GP has a consultation hour. Asylum seekers can also call a medical contact centre 24/7 for questions about their health.
In every reception centre, residents report at least once a week to the COA and the Aliens Police (AVIM): the obligation to report.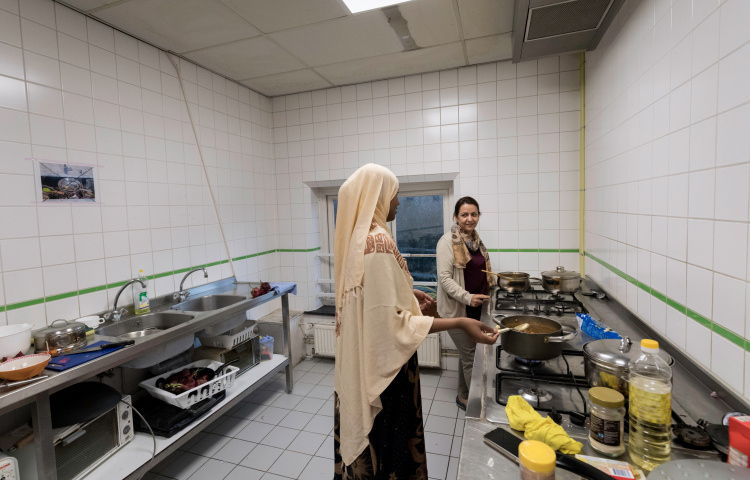 Common facilities
Asylum seekers usually live together in a reception centre in accommodation units of 5 to 8 people. Every accommodation unit has a number of bedrooms and a common living room, kitchen, and shared bathroom facilities. There is a laundrette in the reception centre, where all residents can do their laundry. Residents themselves are responsible for managing their living environment.
Recreative activities inside and around the reception centre
In the reception centre, asylum seekers can participate in activities organised by the COA together with cooperating partners. When asylum seekers are active, they feel better. Moreover, they can get social contacts and develop skills, like speaking Dutch. 
They can, for instance, take exercise, play music, eat together, or go to a language café. We also invite people from the neighbourhood to some activities. For children, there is a range of sports, games, arts and music activities. Every reception centre makes an activities calendar and publishes it on MyCOA, the website especially for asylum seekers.
Almost every reception centre has a recreation room where residents can meet up with one another. Usually, there are special rooms for women and for children, where volunteers organise activities.
Adults and children can also become a member of local clubs, such as sports clubs, and participate in a Buddy project in the area.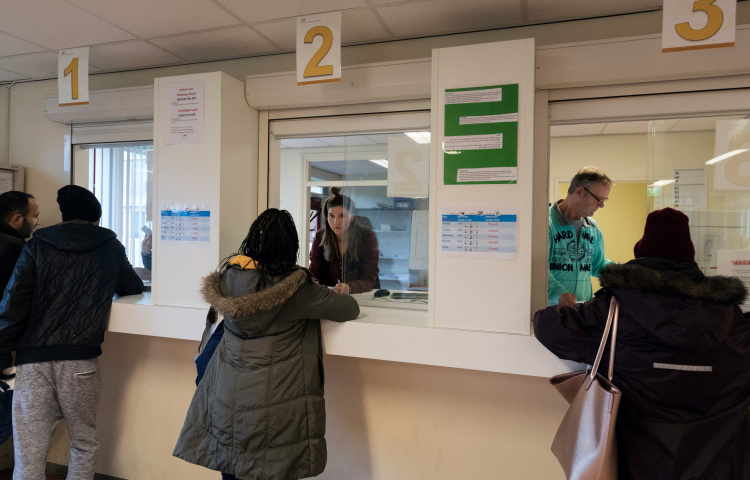 Information desk
If residents have questions or complaints about living in the reception centre, programmes, or activities, they go to the information desk of the reception centre. Or they look on MyCOA, our website for asylum seekers.
Asylum procedure: interviews with lawyer and the IND
During the asylum procedure, asylum seekers have appointments with, for example, their lawyer and the Immigration and Naturalisation Service (IND). Rejected asylum seekers have interviews with the Repatriation and Departure Service (DT&V). Employees of the Dutch Council for Refugees (VWN) inform residents about the asylum procedure. The Dutch Council for Refugees has its own information desk in every reception centre.
Preparing for the future: programmes and volunteer work 
After arrival in the reception centre, asylum seekers have support interviews with their case managers and follow COA's support programmes. In these interviews and programmes, they prepare themselves for their future in the Netherlands or the country of origin. Residents can also do volunteer work or paid work during their stay in the reception centre.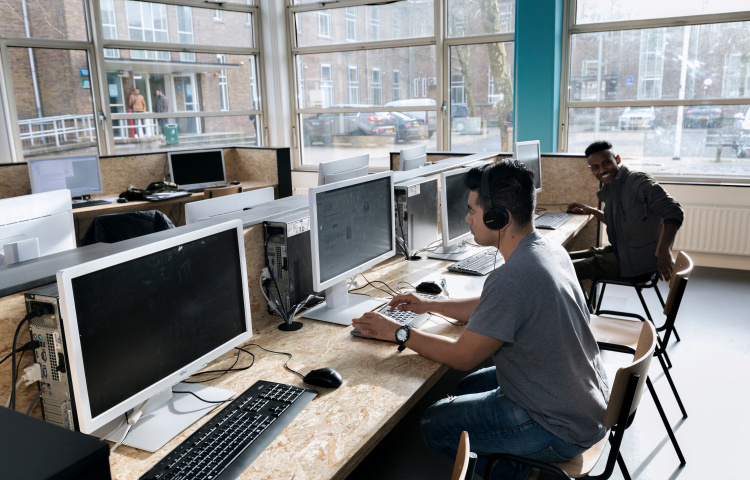 Open learning centre
There is an open learning centre in every reception centre: a room with computers where residents can take online learning programmes independently. They can also search information on the Internet and MyCOA, the website especially for asylum seekers. Children can do their homework. Volunteers or residents supervise the room and assist the asylum seekers.